Meet Customer Requirements
IMPROVE QUALITY ACROSS ORGANIZATION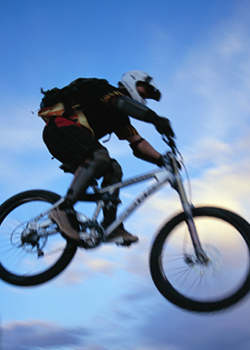 The failure rate for franchises is about 3% while the failure rate for all other businesses is over 50%. The difference is franchises have developed and perfected systems for everything they do. A system is a consistent, efficient process for the way you do something in your organization.
Quality means meeting all the requirements of your stakeholders through effective systems. That means creating, improving, and integrating processes on an ongoing basis. Total Quality Management is the sum of all the systems that make your organization function at a high level. It requires specially designed processes and metrics.
What does it mean to have quality management? It means that your organization is committed to meeting and exceeding its customer's requirements and that you have developed fully integrated processes to achieve that goal. These processes focus on eliminating defects and continuously improving every aspect of your business life. We can help you get there through problem-solving, process improvement, innovation, cost of quality assessments, and process management. For more information go to:
Baldrige Criteria Implementation
LAUNCH A BENCHMARKING PROCESS
Benchmarking is the search for best practices, the ones that will lead to outstanding performance. Establishing operating targets based on the best possible industry practices can be a critical success factor in your organization. Benchmarking begins with an investigation of best industry practices. We then determine why there is a gap between the practice at your organization and the best practices. Finally, we create metrics based on those practices that help you improve. The following areas of organizational life are examples of places where benchmarking can make a difference:
| | | |
| --- | --- | --- |
| Market Share | Profitability | Competitor Growth Rate |
| Raw Materials | Employee Productivity | Research and Development |
| Administrative Costs | Capital Costs | Product Features |
| Customer Service | Product Quality | Company Image |
| Manufacturing | Distribution | Sales Strategies |
| Computer Systems | Human Resources | Finance |
We believe strongly in the benefit of benchmarking. For more information, go to:
CREATE A BALANCED SCORECARD
A Balanced Scorecard defines performance and measures whether the organization is achieving desired results. The Balanced Scorecard links the Strategic Plan to a complete set of objectives and performance measures that can be easily evaluated. These measures include financial performance, customer relationships, market share, internal business processes, innovation, employee performance, and knowledge management.
A Balanced Scorecard can be used to clarify and update a business strategy, track the effectiveness of the strategic plan, facilitate organizational change, compare performance across business units, and create performance targets for business goals. We typically like to incorporate a Balanced Scorecard approach in our strategic planning process. For more information on this solution go to:
IMPLEMENT BALDRIGE CRITERIA FOR PERFORMANCE EXCELLENCE
The Malcolm Baldrige Award Criteria is a powerful way to evaluate your organization and achieve outstanding results. The criteria can be applied to manufacturing businesses, service companies, health care organizations, schools, non-profit organizations, and government agencies. Interest in the Baldrige award has increased dramatically in the last several years.
Although the original focus of the award criteria was an effort to promote Total Quality Management (defect-free products and customer satisfaction), the criteria now focuses on balancing all aspects of organizational performance—profitability, growth, safety, employee morale, innovation, ethics, and other factors. The Baldrige award does not deal in fads but fundamental concepts. As a result, the Baldrige criteria are used around the world and have become a universal set of standards to deploy in running any type of organization, whether large or small, profit or non-profit. For more information on how your organization can benefit, see:
Baldrige Criteria Implementation