Create a Winning Strategy
CREATE A STRATEGIC PLAN
A strategic plan shows everyone where your organization is going and how you are going to get there. The challenge is creating a good one and executing it effectively. The best plans are based on targeted opportunities that play to the organization's strengths.
Although an organization may have a strategic plan, many times the strategic plan is inadequate for the following reasons:
| | |
| --- | --- |
| Out of date | Based on faulty research |
| Unclear | No buy-in from stakeholders |
| Too complex | No metrics to measure performance |
| Lack of Delegation | Lack of specific action plans |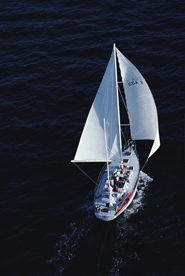 A good strategic plan is a game plan that achieves high performance results, consistent innovation, efficient processes, and employee development and retention. A good strategic plan balances short and long term objectives. An effective strategy focuses the leadership and mobilizes the employees to achieve great things. We can help you build a great strategic plan. For more information see:
Scenario and Contingency Planning
CREATE A SCENARIO OR CONTINGENCY PLAN
Would you like to investigate and prepare for several alternative futures? You can do that with Scenario Planning. In this approach we look at various future possibilities and determine an appropriate response based on your vision and resources.
Are you anticipating abrupt changes or disruptions in your organization's future? Contingency Planning can help you prepare and plan for those events.
For more information see:
Scenario and Contingency Planning