Build a High Value Culture
The soul of an organization is its shared values and ethical culture. An organization with soul has a proven system to avoid and resolve conflict. An organization with soul cares deeply about all its stakeholders and demonstrates that care in intentional ways.

DISCOVER AND INTEGRATE SHARED VALUES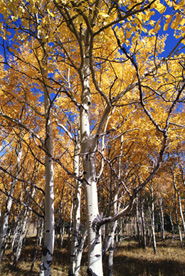 "Our research points to one essential element in any successful company. Those that are the best have built a set of core values and lived by them."
—Jim Collins
Shared Values can be powerful in focusing and bringing the people in your organization together in a way that transcends money, position, or prestige. We can help you arrive at Shared Values through a strategic planning session focused on creating these values. We can help you maintain Shared Values through various strategies:
Hiring people who fit organization not job
Planning extensive orientation for new employees that includes emphasis on values
Incorporating Values in all Training Programs
Conducting focus groups/surveys to review and refine values for conflicts and authenticity
Establishing a "values sunset statute" so that values are reviewed for authenticity and effectiveness
For more information see:
CREATE AN ETHICAL CULTURE
An Ethical organization has leaders and employees who make the right decisions, model the right conduct, and manage the right culture. Creating and maintaining Shared Values are the foundation of an Ethical Culture.
In order to create an Ethical Culture an organization must also create an Ethics Compliance System and become socially responsible towards its customers and community. We can help you develop an ethical culture that avoids conflict, honors your stakeholders, and benefits your community. For more information see: