Testimonials
Donald's presentation was delightfully entertaining, engaging, and motivating. . . the evening was filled with laughter and enjoyment. As a direct result of a very satisfied audience, four members of the audience stepped up to volunteer their time and skills to the Dallas Section ASQ. Thank you, Donald!
Kiami Rogers, Chair, American Society for Quality Dallas Section 1402
WHAT OUTCOMES DO YOU SEEK?
Strategic Plan Formation
Strategic Planning is a process for setting the direction and objectives of an organization. It is a comprehensive plan of action intended to accomplish certain stated goals. Strategic Planning provides a roadmap to the future. Many organizations have a strategic plan but it is not up to date or it is cumbersome, confusing, and lacks buy-in from the key stakeholders.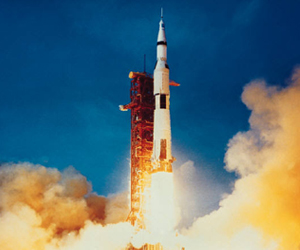 Benefits
Keeps organization focused on future as well as the present
Provides a specific framework for making decisions
Sets priorities for resource allocation
Creates a strong sense of purpose across the organization
Provides a meaningful way to evaluate performance of organization, teams and individuals
Forces organization to focus on facts not opinions or speculation
Approach
Our Strategic Planning Model optimizes buy-in from all levels of the organization. It is based on a small group cross-sectional approach that takes advantage of the big picture view of senior executives and the front-line view of employees. The process begins by asking—who are our customers and what do they need?—and concludes with specific action plans that clearly describe who will do what, when and how.
The Strategic Planning Model includes the following elements:
IDENTIFY CUSTOMER GROUPS — who do we serve?
ESTABLISH MISSION — why do we exist?
ESTABLISH VISION — where are we going?
DEVELOP STRATEGIC OBJECTIVES — how will we get there?
DEFINE PERFORMANCE METRICS — how will we measure success?
SET TARGET GOALS — what performance levels will we reach?
DEVELOP ACTION PLANS — who will do what, when, and how?
The typical process takes two days to complete. At the end of this process you will have the following deliverables:
An initial draft of a Strategic Plan in writing based on two-day planning session. The plan will include certain visuals for additional insight.
A written set of specific recommendations for the next stage of strategic planning and organizational improvement.
Follow-up email correspondence for 30 days to clarify strategic planning process and answer questions
Does your organization need a winning Strategic Plan? Let's Talk