Testimonials
Donald's presentation was delightfully entertaining, engaging, and motivating. . . the evening was filled with laughter and enjoyment. As a direct result of a very satisfied audience, four members of the audience stepped up to volunteer their time and skills to the Dallas Section ASQ. Thank you, Donald!
Kiami Rogers, Chair, American Society for Quality Dallas Section 1402
WHAT OUTCOMES DO YOU SEEK?
Executive Coaching
It is easy to drift in your life and career. There are so many distractions, so many options, and so many needs clamoring for your attention. The successful person is not necessarily the most talented but the one who focuses like a laser on the outcome he or she desires.
Only three percent of all people set goals for themselves. And even fewer people execute their goals consistently. A Personal Strategic Plan (PSP) is a comprehensive blueprint for your life and career. It is a compass that directs you to the true north of your destiny. We can help you put together a plan for your life and career and also mentor you to achieve it. To review our Process for Personal Strategic Planning, click here. To see if you need a Strategic Plan, fill out the Personal Strategic Plan Survey and we will give you a free evaluation.
If you would like to advance your career and overcome the strategic challenges you face, then we can help you with Executive Coaching. We listen to you, we learn what you need, and we lead you to make the right decisions to move forward with confidence.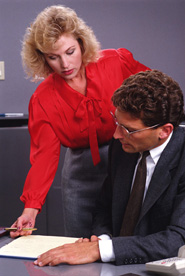 Profile of Typical Clients
Executives, Managers, Professionals, and Business Owners
Requires confidential help and quick response with specific options for action
Has a drive and commitment to succeed
Seeks and accepts feedback well
Demonstrates willingness to change attitudes, actions, and behaviors
Focuses on practical results
Benefits of Executive Coaching
Creates effective time management
Improves personal and business image
Sharpens skill set and boosts competence levels
Increases productivity at work and outside work
Increases energy to complete tasks
Identifies motivation that results in momentum
Provides a sounding board for decision-making
Reduces internal and external conflicts
EXECUTIVE COACHING SERVICES
Confidential, real-time consulting on personal and business challenges and opportunities
Customized life and career strategies to address challenges and opportunities
Unlimited access to Executive Coach within certain time frames
Prompt response to Participant phone calls (returned within 90 minutes), email (returned the same day), faxes and correspondence (reviewed and replied to within 24 hours of receipt). This arrangement applies to continental U.S. participants only. For overseas participants, we will create a mutually agreeable schedule.
Long distance coaching based on phone, email, and fax—no travel is necessary
Service Options
Each service runs for 30-day intervals
Continual Access Option
Two phone calls and Five emails per week, received and returned within the customer's business hours
Calls and emails are not cumulative and cannot be "carried over" to succeeding weeks
Unlimited fax and conventional mail review and response
Fee is $400 per 30 day interval
Unlimited Access Option
Unlimited emails, phone calls, faxes, and letters, with responses provided as needed and not subject to business hours (weekend communication allowed)
Fee is $800 per 30 day interval
In either option, we respond to phone calls within 90 minutes and emails within the same day. We review and reply to conventional mail, courier packages, and faxes within 24 hours of receipt.
Payments must be made in advance. For multiple intervals we have the following discounts:
Two intervals at a time—a 5% discount
Three intervals at a time—a 10% discount
Four intervals at a time—a 15% discount.
How to Enroll
Fill out our Contact Information Form or send us regular mail with the following information:
A description of your current job
A description of the organization where you work
Your career objectives
Your needs and expectations from the SilverQuest Executive Coaching Program
We will respond and let you know whether we can meet your needs and, if so, when we can start the process. Once you have made payment by check or credit card, we will set up an initial phone conversation to discuss your particular needs and how to proceed.
If you have questions about Executive Coaching or would like to enroll. Let's Talk