Testimonials
Donald's presentation was delightfully entertaining, engaging, and motivating. . . the evening was filled with laughter and enjoyment. As a direct result of a very satisfied audience, four members of the audience stepped up to volunteer their time and skills to the Dallas Section ASQ. Thank you, Donald!
Kiami Rogers, Chair, American Society for Quality Dallas Section 1402
WHAT OUTCOMES DO YOU SEEK?
Public Speaking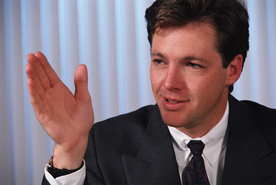 CUSTOMIZED SPEECH WRITING
Do you need a winning speech? Let us draft a speech for you that will inspire, inform and persuade your audience. We can draft a speech of any length for any occasion. We use the Churchill Method from the greatest speaker of the twentieth century.
Our speeches get results—moving an audience toward your intended goal. That goal might be: imparting knowledge, entertaining a crowd, persuading a buyer, or presenting an idea. We can also provide speaking services for your organization. Go to Keynote Speaking for more details.
PERSONALIZED OR GROUP TRAINING
We can help you or your executives enhance their executive presentations for speeches, board meetings, business meetings, sales presentations, luncheons, and conferences. One of our favorite approaches is the Winston Churchill method of public speaking. Learn to speak with confidence, clarity and clout. Our content for this instruction includes:
| | |
| --- | --- |
| Developing great ideas | Voice Projection |
| Defining your objectives | Gestures |
| Targeting your audience | Handouts |
| Drafting your speech | Critique Sheets |
| Preparing the delivery | Handling visuals and PowerPoint |
| Introductions | Handling Questions and Answers |
Do you or your organization need training or speech writing assistance? Let's Talk