Testimonials
Donald was an engaging speaker who exhibited humor, enthusiasm, and expertise. Donald's presentation captured the audience and inspired us. I definitely recommend Donald McLachlan as a motivational and educational speaker for a variety of audiences.
Yolanda Goodman, HR Specialist, City of Austin, Texas
WHAT OUTCOMES DO YOU SEEK?
Our Team
CHIEF EXECUTIVE OFFICER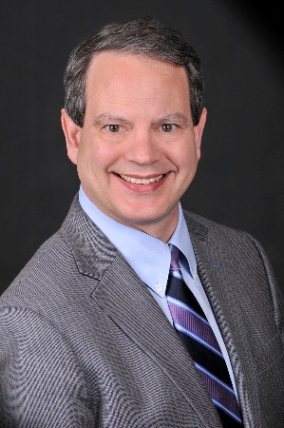 Donald McLachlan founded SilverQuest Consulting Group LLC in 2002 and is currently the President and CEO. Donald has over 25 years of experience in managing people, projects, and organizations. He is an ASQ Certified Manager of Quality and Organizational Excellence (ASQ-CMQOE) and a professionally trained mediator. He serves as an Adjunct Professor in the College of Business at the University of Mary Hardin-Baylor.

Donald practiced law for ten years with corporations and law firms in Fort Worth and Tyler, Texas. He specialized in business, banking, and insurance litigation. His clients included several Fortune 500 companies: American Standard, BorgWarner, and SBC Communications. Donald's law practice focused on the following areas of expertise:
Real Estate Contracts, Development, and Transactions

Asset Protection and Debt Collection

Complex Loan Restructuring and Workouts

Capitalization Structure Issues

Business Entity Formation for Profit and Non-Profit Organizations

Analyzing Insurance and Risk Management Programs

Employment Agreements, Consulting Agreements and Non-competition Agreements

Developing Internal Employment Policies and Procedure

s
Donald has eight years of experience with the Malcolm Baldrige Criteria for Performance Excellence at the national, state, and regional level. He has served on the Board of Examiners for Malcolm Baldrige National Quality Award (2007, 2009, 2011). His Baldrige experience also includes: corporate training, curriculum development, ethics management, and comprehensive assessments. Donald has consulted with several clients who are currently applying for the MBNQA. His Baldrige clients include Raytheon, Quality Texas Foundation, St. Joseph Hospital System, Mid America Transplant Services, and Hill Country Memorial Hospital.
Donald's expertise is strategic planning and organizational change management. He enjoys helping organizations solve problems, design solutions, and experience breakthrough growth and transformation. Some of his consulting clients include West Texas Printing Co, Houston Community College, and July Business Services.
Donald has given keynotes, seminars, workshops, and specialized training for the following organizations: State Bar of Texas, Electric Reliability Council of Texas, Town Lake Toastmasters, Texas State Association of Fire and Emergency Districts, University of Texas Professional Development Center, Lion's Club International, American Society for Quality, and the Austin Human Resource Management Association. Donald enjoys speaking and adds humor and stories to all his presentations.
Donald earned a Bachelor of Arts in mathematics from Baylor University, a Juris Doctor from Baylor University School of Law, and a Master of Divinity with Biblical Languages from Southwestern Baptist Theological Seminary in Fort Worth. He is a member of the American Society for Quality, the State Bar of Texas, and the National Eagle Scout Association. Donald is happily married and has two children.
DIRECTOR OF MARKETING AND SOCIAL MEDIA

Amanda McLachlan currently serves as the Director of Marketing and Social Media for SilverQuest Consulting Group.
Prior to her work with SilverQuest Consulting Group, Amanda was an Account Manager at Minerva Consulting. During her time at Minerva, Amanda managed multiple client accounts and projects, developed strategic integrated marketing campaigns, created innovative new content, managed social media accounts and produced many client events including two fundraisers with 1,500+ attendees resulting in over $2 million in revenue.
Previously, Amanda was an Assistant Account Executive for LA-based entertainment PR agency, Rogers & Cowan. Amanda was a team member in Rogers & Cowan's unique faith and family department where she planned and coordinated press tours for various clients including radio personality/musician John Tesh, Vanessa Hudgens' film Gimme Shelter, speaker/author Kyle Idleman, and nonprofit organization The LA Dream Center. She successfully pitched and secured coverage for clients in outlets such as The Washington Post, The Boston Globe and The Houston Chronicle.
Before Rogers & Cowan, Amanda was a Publicity Coordinator working for legendary personal publicist Stan Rosenfield. During her time at Stan Rosenfield & Associates she worked personally with clients such as George Clooney, Robert De Niro, Morgan Freeman, Danny DeVito, Helen Mirren, John Goodman, Kelly Ripa and Kelsey Grammer. Amanda managed client film and television publicity by collaborating with all six major film studios to secure domestic and international press coverage with some of the best and largest media outlets including The Today Show, Rolling Stone Magazine, Entertainment Weekly and The Tonight Show.
Amanda also worked for Warner Bros. Pictures where she was a part of the successful award season campaign for the Academy Award® winning film Argo.
Prior to marketing and public relations, Amanda worked in film development for Universal Studios film producer Marc Platt who has produced films such as Legally Blonde, Wanted, and Drive as well as the Tony Award® winning Broadway musical Wicked.
Amanda graduated summa cum laude from Baylor University with a Bachelor of Arts in Communications and Film & Digital Media.